Superformance celebrates 39 years!
This year marks the passing of 39 years of trading for Superformance. Although we began as a small business covering a small range of V6 & V8 Ferrari and Fiat Dinos, Superformance is now one of the world's leading suppliers of Ferrari parts, covering an ever-increasing variety of V6, V8, V12 and Flat-12 models. Thank you for sharing this journey with us.
Superformance is Hill Engineering official agent
Superformance is the official agent for the UK & European distribution of Hill Engineering quality parts.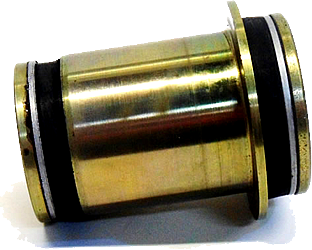 Superformance Suspension Bushes
Superformance have manufactured outstanding quality bushes that use high grade rubber to maximize absorption. This rubber is bonded to the non-rotating parts of the bushes, replacing the original pressed method that was used. The centre pins are ground on a centreless grinder to obtain a precise fit.
You will find these listed under the 'Suspension' category; just select your vehicle above to find out more.
Quality Brand Names
At Superformance, you will find some of the top OE and OE-standard brand names for your vehicle, often including uprated parts such as NGK iridium spark plugs or our Brembo performance brake kits. Look out for the brand name listed in the part description.
Here are just some of the famous brands that we stock:
Superformance on Facebook
Keep up to date with the latest products and news from the world of Superformance on our Facebook page.
Simply click on the link in the top right hand corner of this page and 'Like' us.